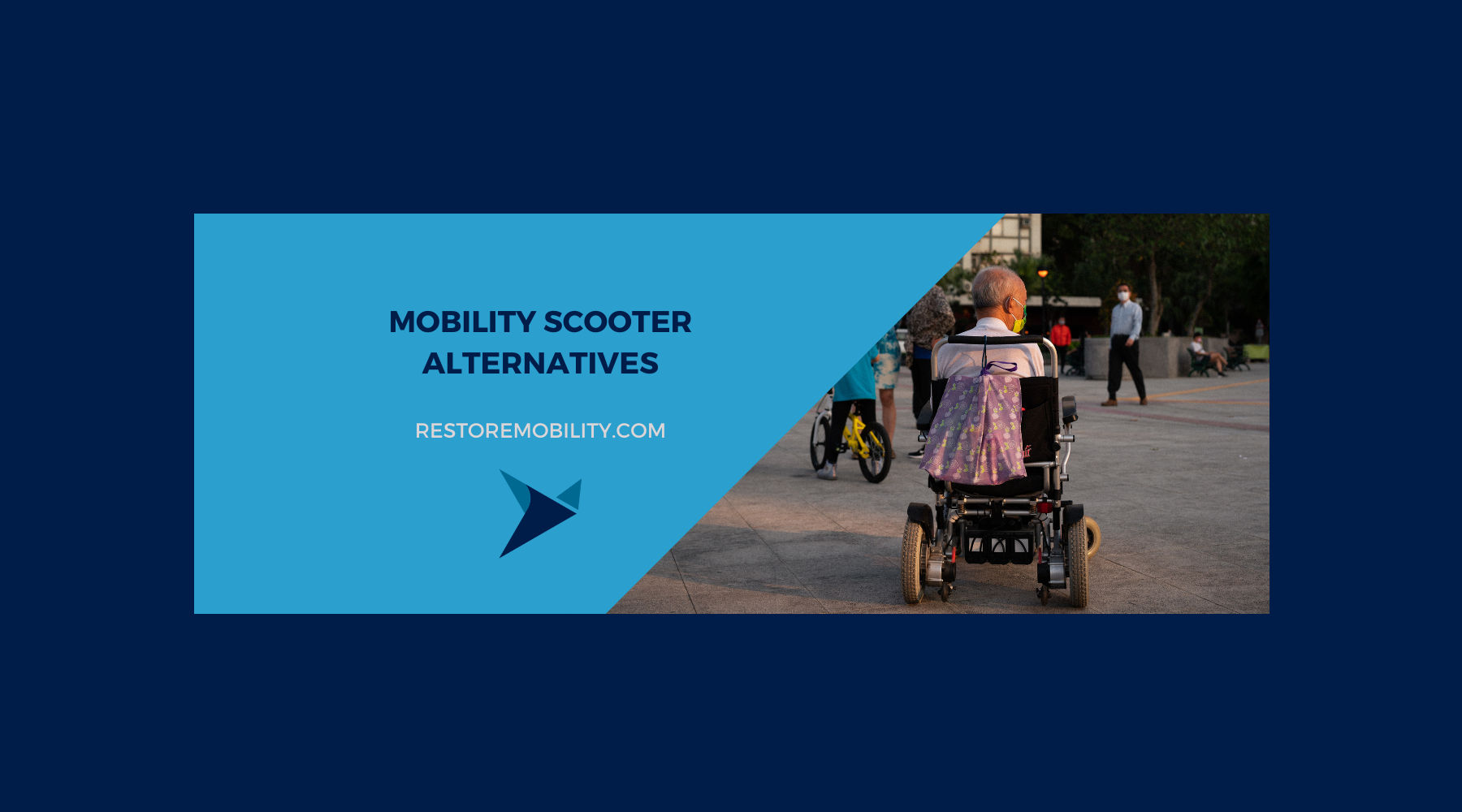 Exploring Mobility Scooter Alternatives: Diversify Your Freedom
When it comes to regaining mobility and independence, mobility scooters have been a game-changer for many. However, these scooters might not be the perfect fit for everyone. In this comprehensive guide, we'll explore alternative mobility solutions that cater to diverse needs and preferences, including compact power wheelchairs, manual wheelchairs, knee walkers, and rollators. Whether you're navigating tight spaces, recovering from an injury, or simply seeking a different mode of transportation, we've got you covered.
Compact Power Wheelchairs: Navigating with Precision
For those who require enhanced maneuverability and control, compact power wheelchairs present a compelling alternative to traditional mobility scooters. These advanced devices offer a smaller turning radius and effortless navigation through tight spaces, making them perfect for indoor environments, crowded areas, and bustling city streets. With a compact power wheelchair, you can confidently explore without limitations.
Key Features of Compact Power Wheelchairs:
Superior Maneuverability: Easily navigate tight spaces.
Indoor Versatility: Glide through doorways, aisles, and narrow passages.
Custom Comfort: Adjust seating and controls to match your preferences.
Ability to Disassemble: Some models can break apart for easy transport.
Accessorize: Add storage pouches and cup holders for convenience.
Knee Walkers: Mobility Innovation for Recovery
Innovative and adaptable, knee walkers provide a unique mobility solution for individuals recuperating from leg injuries or surgeries. By offering a comfortable padded platform to rest the injured leg, knee walkers allow you to move freely using your uninjured leg. These devices are especially valuable during the healing process, offering an alternative to traditional scooters.
Benefits of Knee Walkers:
Targeted Support: For individuals recovering from below-the-knee injuries.
Hands-Free Operation: Navigate without the use of your hands.
Enhanced Stability: Reduce the risk of falls with a balanced design.
Versatile Terrain: Move between indoor and outdoor environments.
Adjustable Height: Accommodate different users comfort.
Manual Wheelchairs: Time-Tested and Versatile
Manual wheelchairs have long been a trusted mobility solution for individuals with diverse needs. These manually propelled chairs offer versatility, allowing you to navigate a variety of terrains with ease. Whether you're looking for a temporary alternative or a long-term mobility solution, manual wheelchairs provide reliability and flexibility.
Features of Manual Wheelchairs:
Self-Propelled Freedom: Maneuver your wheelchair using hand rims.
Companion Assistance: Convenient caregiver-assisted movement.
Foldable and Portable: Easily transport your wheelchair for travel.
Lightweight Options: Choose from a range of lightweight options.
Customizable Comfort: Select seating and accessories for specific needs.
Rollators: Stability and Support on the Move
Rollators combine the benefits of a walker and a wheelchair, offering stable support while allowing you to remain active. These versatile devices come equipped with wheels, a seat, and handbrakes, providing you with balance and comfort as you walk. Rollators are perfect for individuals who require extra assistance while maintaining a higher level of mobility.
Rollator Advantages:
Mobility and Support: Walk with confidence, supported by a rollator.
Seating On-the-Go: Take a break whenever with an integrated seat.
Convenient Storage: Carry personal items in a storage pouch or basket.
Foldable Design: Easily fold the rollator for transport and storage.
Terrain Versatility: Maneuver indoors and outdoors, even on uneven surfaces.
Conclusion
As you explore the world of mobility scooter alternatives, remember that your unique needs and preferences are paramount. Whether you opt for a compact power wheelchair to navigate tight spaces, a knee walker for injury recovery, a manual wheelchair for versatile movement, or a rollator for enhanced support, each alternative offers its own set of advantages. At Restore Mobility, we're committed to helping you discover the perfect mobility solution that enhances your quality of life. Reach out to our experts today to embark on a journey toward greater independence and mobility.